If you've ever longed for additional space bathed in natural light and characterised by clean, contemporary lines, you're in the right place. At Olympian Garden Buildings, our collection of Outdoor Rooms offers bright, airy spaces that will provide you with the calm, tranquil environment you crave.
Designed exclusively for those who expect nothing less than excellence, this garden room goes beyond all expectations. Seamlessly integrating into your outdoor area with its refined design and single sloping roof, it enhances both functionality and visual appeal.
Meticulously crafted and fully insulated, making them perfect for year round use and also make for wonderful play rooms, music studios, gyms or for entertaining and hosting friends at garden parties or barbecues.
We source only the very finest materials for our Outdoor Rooms rooms, which all exude quality and distinction throughout. From the beautiful cedar cladding through to aluminium windows and doors, brushed chrome fittings, Firestone roofing and Kingspan insulation, every component has been carefully selected for its excellence and performance.
Make it your own
What will you do in your space? Get inspired! Come and visit our amazing outdoor showroom.
Built to last
From the beautiful cedar cladding through to aluminium windows and doors, brushed chrome fittings, Firestone roofing and Kingspan insulation, every component has been carefully chosen for its quality and performance.
Cedar cladding
Beautiful vertical cedar cladding throughout provides a stunning and contemporary long term exterior wall finish.
Aluminium windows & doors
A choice of sliding or bi-fold anthracite doors and windows in custom sizes. Extremely secure fittings. A rated double glazed units.
Electrics
1st and 2nd fix as standard. Generous double sockets positioned throughout with options for additional USB, HDML, CAT5 and alarm system.
Lighting
Ample LED downlights within the building. LED downlights within the roof canopy and up-down lights either side of external door to ensure your building feels light and welcoming in all seasons
Fully Insulated
Kingspan high performance PIR Insulation throughout with 120mm Kingspan to roof, 90mm to walls and 65mm to floor.
Plastered Finish
Moisture resistant plasterboard is used throughout, finished off with high quality plaster and skim, ready for your internal decoration.
Watertight Firestone Rubber Roof
Market leading Firestone roof covering provides a maintenance free roof with an expected lifespan of up to 50 years.
Internal Construction
4″ x 2″ Framework at 400mm centres to walls, 6″ x 2″ / 7″ x 2″ at 400mm centres to roof, plus external boarding and cladding ensure a solid and stable building.
Guttering
Guttering and downpipes are fitted to the rear of your building, ensuring protection and avoiding water logging on the surrounding ground.
Gallery
ID:17129
ID:17155
ID:17134
ID:17128
ID:17135
ID:17149
ID:17122
ID:17138
ID:17139
ID:17145
ID:17133
ID:17144
ID:17137
ID:17141
ID:17143
ID:17151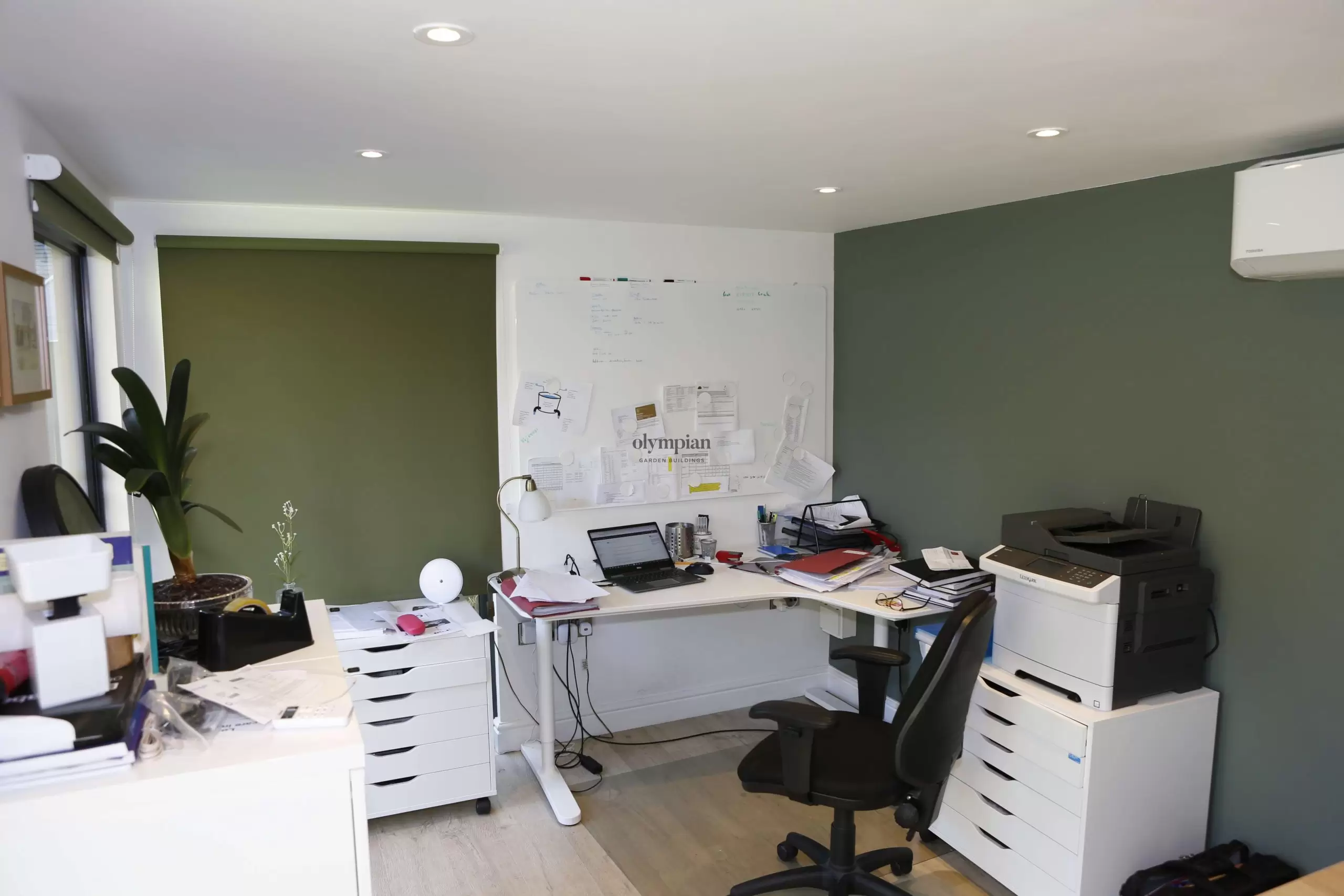 ID:17136
ID:17124
ID:17126
ID:17127
ID:17156
ID:17130
ID:17123
ID:17131
ID:17125
ID:17132
ID:17140
ID:17146
ID:17147
ID:17148
ID:17150
ID:17152
ID:21524
ID:17142
ID:17153
ID:17154
ID:17157
ID:17158
ID:17160
ID:17161
ID:17162
ID:17163
ID:17164
ID:17165
ID:17166
ID:17167
ID:17168
ID:17169
ID:17170
ID:17171
ID:17172
ID:17174
ID:21507
ID:21508
ID:21509
ID:21510
ID:21511
ID:21512
ID:21513
ID:21514
ID:21515
ID:21516
ID:21517
ID:21518
ID:21519
ID:21520
ID:21521
ID:21522
ID:21523
The finer details
Our handcrafted range of Outdoors Rooms are built bespoke to your size and design requirements. Specifications exceed current building regulations for new build properties, ensuring your room would not only look stunning, it would be built to last.
From the beautiful cedar cladding through to aluminium windows and doors, brushed chrome fittings, Firestone roofing and Kingspan insulation, every component has been carefully chosen for its quality and performance. Alongside the installation of the building and electrics, we manage the entire process from start to finish, including any required groundworks. Our team will be more than happy to discuss any requirements with you.
Walls
4″ x 2″ framework at 400mm centres
8″ x 4″ timber above doors
90mm Kingspan insulation
11mm OSB boarding
22mm baton
18mm secret nailed cedar cladding
External walls; option of 2 coats of Osmo oil
Roof
8″ x 2″ joists with tilting fillets
Flat roof internally
400mm centres
650mm projection over front aspect
120mm projection over rear
18mm OSB boards
120mm Kingspan insulation
Firestone rubber roof covering
Guttering and fall pipe
Floor
4″ x 2″ framework
60mm Kingspan insulation
22mm T&G floor boards
18mm exterior plywood covering
Internal finish
Plastered, pre-painted finish
5" Primed MDF skirting
Quick Step 'Impressive Range' laminate flooring with underlay
Unpainted internal finish
Plastering
Moisture resistant plasterboard
Internally skimmed and beaded
Windows and doors
Aluminium windows and doors throughout
28mm energy efficient double glazing
Sliding doors as standard, or choice to upgrade to Bi Fold or French doors
Electrics
Brushed chrome fittings throughout
Spotlights in canopy
Internal downlights
Generous number of double sockets
HDMI cables if required
Consumer unit
Up-down lights either side of external doors
Supply from house to building to be priced directly from electricians
All work carried out to Part P current specification
Additional extras
Air Conditioning Units
Built in Shelving and Desks
Toilet
Bathroom
Separate Store Sections
Bars
Full Games Room Kit Out
Internal Painting
Featured project
"We shopped around for our dream garden room, visiting many competitors but nothing matched the specification, build quality and service at Olympian and so for an ever so slight premium we went with the best for our investment. From the very outset we were treated as individuals and provided with the best customer service, paying attention to all our requirements, and advising along the way. "
View project
we design, create and install quality garden buildings
Why choose us
39
years of craftsmanship
60
Display Buildings To View At Our Showroom
1000s
Buildings Installed
Design and build your perfect Outdoor Garden Room
All of our outdoor rooms and offices are individually handcrafted on site by our skilled joiners, allowing you to watch from the comfort of your own home whilst they work to realise your vision, ultimately creating an office or outdoor room for you that is both attractive and practical, making your dreams of working from home a reality.
We provide a seamless service from your initial enquiry through to design, installation and aftercare and can help you with any planning permission that may be required (although highly unlikely). We can carry out any groundwork prior to installation and will install any electrics to ensure a fully functional space.  We don't outsource any part of the process so you can be assured that we will be fully and personally involved at every stage of your order. We can even undertake any post-installation landscaping that you may require to see your project through to its completion.
As a family run business, with 39 years' experience providing exquisite garden buildings to homes around Cheshire and beyond, we understand what our customers are looking for and pride ourselves on excellent customer service and delivering the level of quality that sees customers returning to us time and time again.
Browse our complete range of garden rooms online or come and visit us at our showroom in Cheshire, where you will find the largest display of garden buildings in the North West. We are open six days a week so feel free to drop in or alternatively contact us on 01270 759 775 for an informal chat or to make a no-obligation appointment with one of our friendly team.
Interested in creating your own space? Let's talk!
Enter your details and one of our friendly and experienced team will get back to you.