Insulated Garden Room
For a relaxing and restful retreat that can be comfortably used all year round, our fully insulated garden rooms will provide you with the additional living space that you are looking for.
We use premium Kingspan insulation to ensure that our garden rooms remain warm and dry whatever the weather and with large windows providing a light and bright interior, they make for wonderful art and craft rooms. Whatever use you have in mind for your new garden room, we have the expertise and experience to create the extra space you long for.
Specification
Wall Construction

3" x 2" framework throughout (inc floor bearers)

Fully Tanalised (pressure treated) building

Choice of the following cladding boards: 32mm T&G or 38mm T&G Log

Option of 32mm T&G Thermowood cladding

6'5" or 6'7″ internal eaves height

Stainless steel nails
Insulation to Walls and Roof
Full insulation and lining of walls and roof
 Protect TF200 lining membrane to walls and roof
 65mm Kingspan insulation
 9mm Moisture resistant MDF boarding
 Internal skirting, coving & joining strips
 130mm wall thickness
Floor
3" x 2" floor joists @ approximately 12" centres
 22mm T&G Floor
 Triple galvanized nails
 40mm Kingspan insulation
 Floor covering
 Carpet tiles
 Option to upgrade to laminate flooring with underlay
Windows & Doors
BS ball bearing butt hinges
 BS 5 Lever lock
 Additional door frame, including draught seal and sill
 4′ Double door opening or option of 30" single door
 44mm thickness joinery doors
 Double beaded & sealed fixed profiled windows
 Option of full length or part glazed windows & doors
 Choice of window and door configuration
 Double Glazing throughout
 Layout to suit your requirements
 Upgrade to joinery made opening windows
Painted
Internal painting option
 Primer to walls and roof
 Dulux matt emulsion x 2 coats to walls
 Gloss on skirting & architrave
 External painting option – See Painted Garden Buildings
Internal Finish
Internal cover strips
 Primed MDF architrave
 Primed MDF torus skirting
 Internal coving
 Unpainted moisture resistant MDF finish to walls & roof
Additional Extras
Joinery made opening windows
Upgrade to Cedar Shingle roof
Option of 2′ Underboarded roof Canopy (Cheshire Studio only) **Please note roofing option price would also increase
Laminate Flooring
Additional fixed windows
With a wide range of available sizes, styles and layouts, we will make a garden room for you that is both attractive and practical, tailoring our designs to realise your vision and meet all your individual requirements.
All of our products are crafted from the very finest materials including premium Scandinavian timber, which we source directly from mills in Sweden and all of which is FSC certified and fully tanalised, to protect against rot and to increase strength and durability.  All our insulated garden rooms are fully double glazed, are fitted with carpet tiles and feature a five-lever locking system for added security and peace of mind. They are all completed to the most exceptional of standards with internal coving, a variety of painting options both inside and out and a choice of cladding to the exterior, including premium Thermowood.
There are numerous upgrades available including laminate flooring with underlay, additional windows and doors and a cedar shingle roof for the ultimate luxury finish. The options are virtually endless and whatever decisions you make, you can be assured that all the materials that we use are carefully selected for their quality and performance. We are happy to advise you on the best options for your requirements as, with more than 30 years of experience in supplying high end garden buildings to homes across Cheshire and beyond, we understand what our customers want and need. Our attention to detail is second to none and as your studio will be individually made-to-order at our on-site workshop, we can guarantee that every element will be personally overseen by our expert craftsmen.
As a family run business, we pride ourselves on delivering a personable and seamless service from the moment of your initial enquiry through to design, installation and aftercare. We don't outsource any part of the process so we will be fully and personally involved at every stage of your order and can undertake any post-installation landscaping that you may require, to see your project through to completion.
Browse our range of insulated garden rooms online or come and visit us at our showroom in Cheshire where we have the largest display of garden buildings in the Northwest. We are open seven days a week so drop in to see first-hand the level of quality on offer or call us on 01270 759 775 for an informal chat or to make a no-obligation appointment with one of our friendly team.
Cladding
Below is our range of exterior cladding options available within this building. Please note, the sizes are nominal / pre planed size. Please see the building specifications for more information.
16mm Tanalised T&G (Floor & Roof)
22mm Tanalised T&G (Floor & Wall)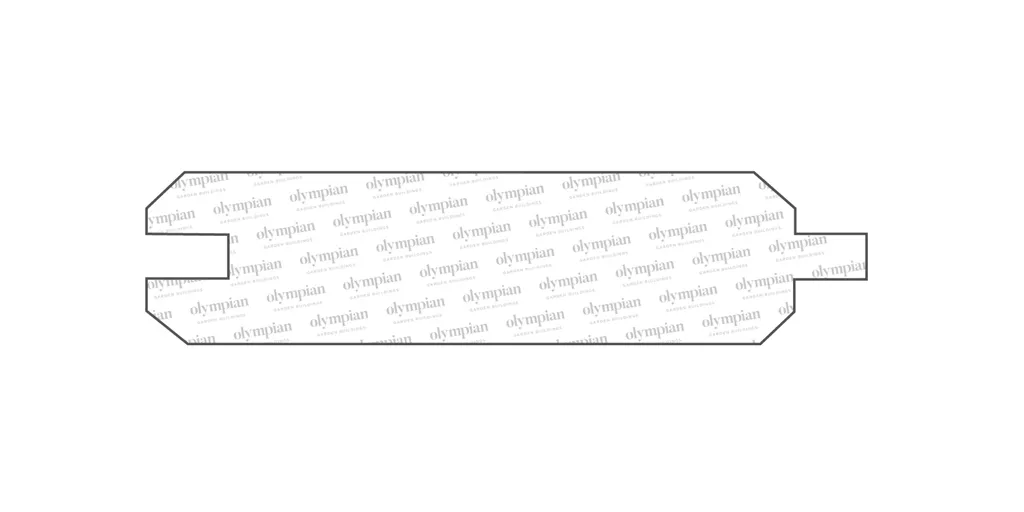 32mm Tanalised Flat T&G; & 32mm Thermowood T&G (Wall)
38mm Tanalised T&G Log (Wall)
Gallery
ID:10498
ID:10675
ID:10674
ID:10673
ID:10672
ID:10669
ID:10668
ID:10667
ID:10666
ID:10555
ID:10554
ID:10553
ID:10552
ID:10551
ID:10550
ID:10549
ID:10548
ID:10547
ID:10544
ID:10543
ID:10542
ID:10541
ID:10539
ID:10538
ID:10537
ID:10536
ID:10535
ID:10534
ID:10532
ID:10530
ID:10529
ID:10528
ID:10527
ID:10526
ID:10525
ID:10524
ID:10520
ID:10517
ID:10515
ID:10514
ID:10513
ID:10512
ID:10509
ID:10508
ID:10507
ID:10506
ID:10504
ID:10502
ID:10501
ID:10540
ID:10500
ID:10488
ID:10497
ID:10494
ID:10493
ID:10505
ID:10491
ID:10545
ID:10523
ID:10499
ID:10492
ID:10490
ID:10489
ID:10496
ID:10495
ID:10519
ID:10510
ID:10487
Enquire about this product today!
Enter your details and one of our friendly and experienced team will get back to you
Gary Earp
"We are so pleased with our oak Gazebo from Olympian. It is something that we had planned on buying for a while but at the start of lockdown it became even more important to us giving us our own entertainment area (even though it was just for us). Now it has become a fantastic place to entertain friends and family.

The quality of the whole building is amazing and very cost effective too. Its worth every penny for what it gives us. It was so easy to erect as it came in kit form and didn't need a builder to put it up.

We would certainly recommend Olympian from our experience with them."
Alison Taylor
"Fantastic service and professional installation of our new Summer House.
The weather was awful, but the installers worked tirelessly to complete it to an excellent standard. From both Sales to after service the experience has been excellent. Would highly recommend.
"
Marian Pusey
"So very delighted with our gazebo, it has really transformed our garden and our dog approves too!! Olympian were a pleasure to deal with throughout the ordering, building and after sales service. Highly recommend."
Adriano Henney
Winsford, Cheshire
"We needed to create some extra space at home to create a photography studio/ office. Having spent a long time searching suppliers of suitable buildings, we eventually had a shortlist of three, of which Olympian was one and the only one whose products we could physically see, as opposed to just trusting what is on the web.

After visiting their site and talking to Nick, we decided to go with Olympian and can honestly say that the whole experience has been pretty near perfect.

On-site during the build, the team were punctual and hard-working, Ian and his team were a pleasure to have here.

I can wholeheartedly recommend Olympian to anyone considering a similar project."
Sale
Latest Clearance
Discounted products and ex-display buildings
Find out more
Range
Painted buildings
View our range of paint colours to complement your garden building.
Find out more
Range
Materials
A range of quality of material to choose from.
Find out more