Made to Measure Workshops
For the very best in high quality, heavy-duty workshops, our bespoke service ensures that we can create a perfectly unique space just for you, fully meeting your specific size and design requirements to make your vision a reality.
We are passionate about creating beautiful, practical outdoor buildings and take pride in delivering elegant garden sanctuaries in which to work, carry out repairs, enjoy a hobby or even install a bar for a unique entertaining space.
Specification
Fully Tanalised (pressure treated) building

3" x 2" Tanalised framework throughout (inc floor bearers)

Triple galvanized nails

Minimum 6′ internal eaves height on Apex Workshops

6'8″ internally at high side sloping to 6′ internally at low side on Pent Workshops
Roof & Floor
Tanalised 16mm T&G boards in the roof and floor
High performance polyester based roofing felt
Apex Roof – Roof supporting 'A' frames where required
Cladding Board Choices
16mm T&G Shiplap
22mm T&G
32mm flat T&G
38mm T&G Log
Windows & Doors
Door opening of 33 1/4″
Fully boxed & framed door
16″ Galvanized hinges & padbolt
Door positioned within end gable or within long section
Double beaded & sealed windows
Arch top fixed windows, 3mm glass
Available with / without windows
Additional Extras
Walls:
Extra height on Apex (6'5″ or 6'7″ internal eaves)
Protect TF200 lining membrane to walls and roof
32mm Thermowood cladding upgrade
Windows & Doors:
Door and 1/2 (50″ opening) or Double doors (66″ opening)
Bolted security pack (bolted hinges and bolted padlock protector)
Additional single door (16″ hinges and padbolt)
Concealed hinges & 3 lever lock on single door: joinery made 30″ wide
Extra height option must also be taken if door positioned within long section of Apex roof
Double door with concealed hinges & 3 lever lock: joinery made 60″ wide
Extra height option must also be taken if door positioned within long section of Apex roof
Additional fixed arch top window
Toughened safety glass
Joinery made flat top profiled windows (includes toughened safety glass)
Opening arch top Window with 10″ exterior hinges
Opening joinery made flat top profiled window (includes concealed hinges and toughened glass)
High level toughened glass security window/s (24″ x 8″)
Floor:
Roof:
38kg roofing felt
Black Onduline roofing
Isola black rectangular felt shingles
Cedar shingles including membrane and tile batons
Other:
Exterior Painting
Exterior preservative (clear or brown)
Supply Only 5l treatment (clear or brown)
Shelving
Bench
Window Boxes
Timber frame & levelling (Solid ground required, can shim & stilt up to a 2" fall on the base)
Solid clad internal partition
Whether you prefer the timeless, classic design of the traditional pitched apex roof or the single sloping roof of the pent style, we can accommodate all of your preferred options including size, layout and design including fittings such as shelving and workbenches, or upgrades to the floor and exteriors. We will pay a site visit to review the location for your new workshop and will then discuss the options and possibilities with you to ultimately create the best solution for your space.
All of our bespoke workshops are completed to the highest of standards benefiting from a superior finish, giving you peace of mind that your equipment will be kept secure, dry and protected, while also giving you maximum storage and the space you need to move around comfortably.
We use only the finest quality materials including premium Swedish timber, sourced directly from the sawmills of Scandinavia, all of which is FSC certified. All of our workshops also feature a fully tanalised, heavy-duty framework, which are thoroughly pressure treated throughout to prevent rot and increase strength and durability. There are also further wood treatments and painting options along with a variety of cladding selections to further enhance the hardiness and appearance of your garden workshop.
Bespoke Garden Workshops That Stand Out
The bespoke nature of Olympian's made-to-measure workshops also provides you with the opportunity to create an eye-catching and standout feature within your outside space, while creating the precise workspace that you require.
As a family run business, we pride ourselves on delivering a personable and seamless service from your initial enquiry through to design, installation and aftercare. Your workshop will be individually handcrafted at our on-site factory in Cheshire, so you can be assured of the exceptional workmanship and attention to detail that will go into constructing your workshop.  And as we don't outsource any part of the process, you can be certain that we will be personally involved at every stage.
Settling upon the right workshop for your needs is a significant consideration and the options can feel overwhelming but with our extensive experience and in-depth understanding, we can help you come to an informed decision.
Take the first steps in finding your dream workshop by browsing our product range online or come and have a look round our display centre in the heart of Cheshire. We are open seven days a week so feel free to visit us or alternatively you can call us on 01270 759 775 for an informal chat or to make a no-obligation appointment with one of our friendly and experienced team members.
Cladding
Below is our range of exterior cladding options available within this building. Please note, the sizes are nominal / pre planed size. Please see the building specifications for more information.
16mm Tanalised T&G (Floor & Roof)
16mm Tanalised T&G Shiplap (Wall)
22mm Tanalised T&G (Floor & Wall)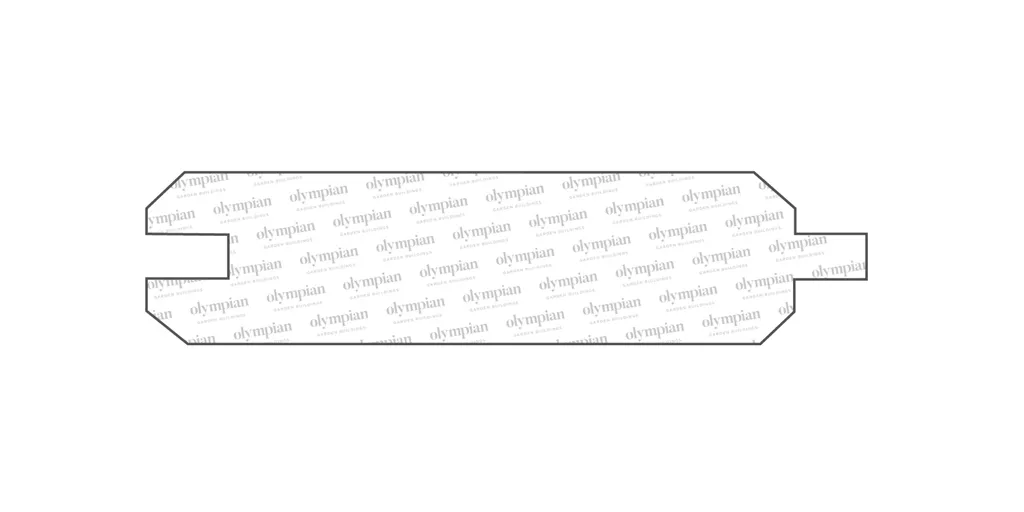 32mm Tanalised Flat T&G; & 32mm Thermowood T&G (Wall)
38mm Tanalised T&G Log (Wall)
34mm Tanalised Featheredge (Wall)
Gallery
ID:9686
ID:9772
ID:9771
ID:10857
ID:9769
ID:9768
ID:9767
ID:9766
ID:9765
ID:9764
ID:9763
ID:9762
ID:9761
ID:9760
ID:9759
ID:10856
ID:9757
ID:9756
ID:9755
ID:9754
ID:9753
ID:9752
ID:9751
ID:9750
ID:9749
ID:9748
ID:10855
ID:9746
ID:9745
ID:9744
ID:9743
ID:9742
ID:9741
ID:9740
ID:9739
ID:9738
ID:9737
ID:9736
ID:9735
ID:9734
ID:9733
ID:9732
ID:9731
ID:9730
ID:9729
ID:9728
ID:9727
ID:9726
ID:9725
ID:9724
ID:9719
ID:9718
ID:9717
ID:9716
ID:9715
ID:9714
ID:9713
ID:9712
ID:9711
ID:9710
ID:9709
ID:9708
ID:9707
ID:9706
ID:9705
ID:9704
ID:9703
ID:9702
ID:9701
ID:9700
ID:9699
ID:9698
ID:9697
ID:9696
ID:9695
ID:9694
ID:9693
ID:9692
ID:9691
ID:9690
ID:9689
ID:9688
ID:9687
Enquire about this product today!
Enter your details and one of our friendly and experienced team will get back to you
Gary Earp
"We are so pleased with our oak Gazebo from Olympian. It is something that we had planned on buying for a while but at the start of lockdown it became even more important to us giving us our own entertainment area (even though it was just for us). Now it has become a fantastic place to entertain friends and family.

The quality of the whole building is amazing and very cost effective too. Its worth every penny for what it gives us. It was so easy to erect as it came in kit form and didn't need a builder to put it up.

We would certainly recommend Olympian from our experience with them."
Mr and Mrs Woods
"We have a Alderley summerhouse and a large cedar build annexe comprising of a lounge bedroom and shower room from Olympian. First class service from beginning to end. The designing of the cedar build in particular meant a careful attention to detail, with a high end finish and design changes along the way, carefully managed in a professional manner by Nick and the team.

The construction took a little over a month to create the build and Ian / Connor were precise and professional, displaying expertise craftmanship throughout.

We recommend Olympian to everyone and could not be happier with our choice."
Alison Taylor
"Fantastic service and professional installation of our new Summer House.
The weather was awful, but the installers worked tirelessly to complete it to an excellent standard. From both Sales to after service the experience has been excellent. Would highly recommend.
"
Marian Pusey
"So very delighted with our gazebo, it has really transformed our garden and our dog approves too!! Olympian were a pleasure to deal with throughout the ordering, building and after sales service. Highly recommend."
Adriano Henney
Winsford, Cheshire
"We needed to create some extra space at home to create a photography studio/ office. Having spent a long time searching suppliers of suitable buildings, we eventually had a shortlist of three, of which Olympian was one and the only one whose products we could physically see, as opposed to just trusting what is on the web.

After visiting their site and talking to Nick, we decided to go with Olympian and can honestly say that the whole experience has been pretty near perfect.

On-site during the build, the team were punctual and hard-working, Ian and his team were a pleasure to have here.

I can wholeheartedly recommend Olympian to anyone considering a similar project."
Sale
Latest Clearance
Discounted products and ex-display buildings
Find out more
Range
Painted buildings
View our range of paint colours to complement your garden building.
Find out more
Range
Materials
A range of quality of material to choose from.
Find out more