Prestige Workshop
Everything about our prestige collection of garden workshops exudes luxury, comfort and style and is yet another example of the excellence and craftsmanship that Olympian Garden Buildings is renowned for.
Everything in this elite range is finished to the highest specification including secure locking doors, heavy duty floors, choice of paint colours and a range of deluxe cladding options.
Specification
Fully Tanalised (pressure treated) building

3" x 2" Tanalised framework throughout (inc floor bearers)

Option of 32mm T&G Thermowood

Triple galvanised nails

Minimum of 6'5″ internal eaves height

External painting choice of 1-2 colours (see Painted Garden Buildings)
Roof & Floor
Tanalised 16mm T&G boards in the roof
 Tanalised 22mm T&G Floor
 Roof supporting 'A' frames where required
 Finials
 Felt Shingle roof
 Option of upgrade to Cedar Shingle roof (inc. membrane, 2 layers of battons & cedar shingles)
External Cladding Choices
22mm T&G
 32mm T&G
 38mm T&G Log
 32mm Thermowood T&G
Windows & Doors
30″ wide LSD door (concealed hinges & 3 lever lock)
 Fixed Profiled windows (Plain or Georgian)
 Double beaded & sealed windows
 4mm Toughened glass windows
 Option of door in gable with windows along one side section, or door and window/s in long section
 Option of additional windows
Additional Extras
Opening Window
 Additional Fixed Window
 Additional Opening Window
 Double Door upgrade (60″ wide)
 14″ underboarded roof canopy over door gable end
 Protect TF200 lining membrane to walls and roof
 Shelving
 Bench
 Window Boxes
 Supply Only 5l treatment (clear or brown)
 Timber frame & levelling (Solid ground required, can shim & stilt up to a 2" fall on the base) N.B. Timber frame not painted
We use only the finest quality materials throughout from premium Scandinavian timber to superior fixtures and fittings, guaranteeing an elegant and exclusive outdoor building that will be perfectly at home in your garden.
All of our products are fully customisable so that we can create a design that fully meets your requirements and delivers you the garden building of your dreams.
As a family-run business with more than 35 years' experience, we take pride in providing a first-class and seamless service to all of our customers and will work hard from the moment of your first enquiry to create a luxury workshop that is both practical and stylish, creating a stunning focal point in your garden.
Browse our range online or visit our show site in Cheshire, where our friendly team will be on hand to help and answer any questions you may have.
Cladding
Below is our range of exterior cladding options available within this building. Please note, the sizes are nominal / pre planed size. Please see the building specifications for more information.
16mm Tanalised T&G (Floor & Roof)
22mm Tanalised T&G (Floor & Wall)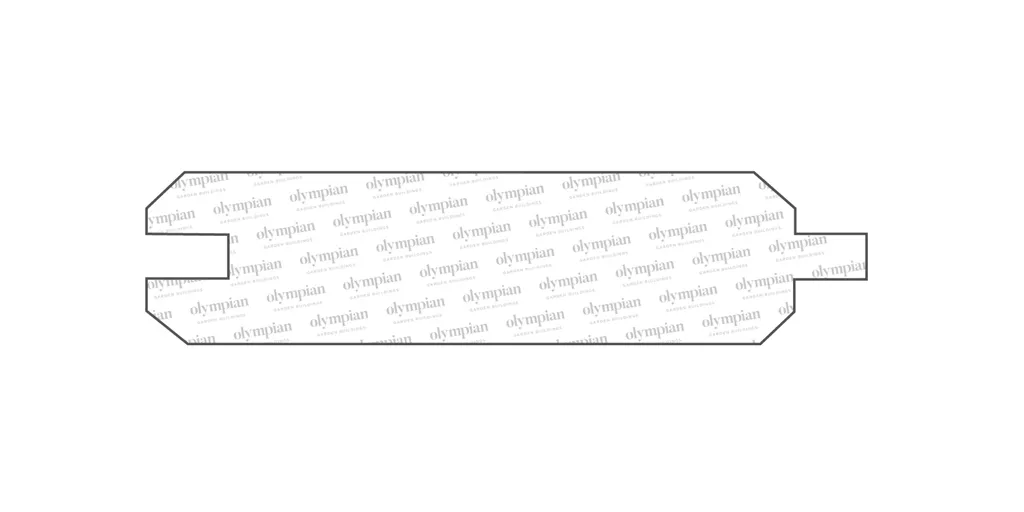 32mm Tanalised Flat T&G; & 32mm Thermowood T&G (Wall)
38mm Tanalised T&G Log (Wall)
34mm Tanalised Featheredge (Wall)
Gallery
ID:7988
ID:7982
ID:8007
ID:7991
ID:7984
ID:7985
ID:10687
ID:7990
ID:8006
ID:7998
ID:7983
ID:8010
ID:7987
ID:8004
ID:7988
ID:7995
ID:7994
ID:7996
ID:7997
ID:7999
ID:8001
ID:10686
ID:8002
ID:8028
ID:7992
ID:7993
ID:8005
ID:8011
ID:8012
ID:8013
ID:8014
ID:8003
ID:8015
ID:8016
ID:8017
ID:8019
ID:8020
ID:10685
ID:8021
ID:8023
ID:8024
ID:8025
ID:8030
ID:8026
ID:8027
ID:8008
ID:7986
ID:7989
ID:10937
Enquire about this product today!
Enter your details and one of our friendly and experienced team will get back to you
What our customers think
"Outstanding products, service, workmanship, style, value for money and customer service. They built and installed our garden room/bar and we are delighted with the high quality of the build and the service we received from Olympian, I cannot praise then highly enough."

Hazel Dempsey
"We have a Alderley summerhouse and a large cedar build annexe comprising of a lounge bedroom and shower room from Olympian. First class service from beginning to end. The designing of the cedar build in particular meant a careful attention to detail, with a high end finish and design changes along the way, carefully managed in a professional manner by Nick and the team.

The construction took a little over a month to create the build and Ian / Connor were precise and professional, displaying expertise craftmanship throughout.

We recommend Olympian to everyone and could not be happier with our choice."

Mr and Mrs Woods
"Great service; plenty of time taken to ensure that we ended up with exactly the type and size of building we were looking for. The communications during the manufacture period were excellent and the installation team were the most professional and polite three lads you could wish to meet. The build quality is very good and I expect it will outlast me! I would have no hesitation in recommending Olympian to anyone who is looking for a quality building and excellent service. Thank you!"

Mike Heesom
"Having spent hours searching the Internet for my new shed and reading endless reviews I opted for Olympian. This turned out to be one of my better choices as the service I received has been excellent from start to finish. The price and quality of the product are well matched and I have no problem recommending this company to friends and family."

Tim Lee
"I have just had a 12' x 20' Cheshire studio designed and sited for my business. Amazing team. From start to finish, always glad to help and answer any questions. Great team of lads came and completed the work in one day, very tidy workmanship all day. Would recommend these for any buildings... we are already planning our next one."

Lisa Brooker
Sale
Latest Clearance
Discounted products and ex-display buildings
Find out more
Range
Painted buildings
View our range of paint colours to complement your garden building.
Find out more
Range
Materials
A range of quality of material to choose from.
Find out more