Prestige Workshop
Everything about our prestige collection of garden workshops exudes luxury, comfort and style and is yet another example of the excellence and craftsmanship that Olympian Garden Buildings is renowned for.
Everything in this elite range is finished to the highest specification including secure locking doors, heavy duty floors, choice of paint colours and a range of deluxe cladding options.
Specification
Fully Tanalised (pressure treated) building

3" x 2" Tanalised framework throughout (inc floor bearers)

Option of 32mm T&G Thermowood

Triple galvanised nails

Minimum of 6'5″ internal eaves height

External painting choice of 1-2 colours (see Painted Garden Buildings)
Roof & Floor
Tanalised 16mm T&G boards in the roof
 Tanalised 22mm T&G Floor
 Roof supporting 'A' frames where required
 Finials
 Felt Shingle roof
 Option of upgrade to Cedar Shingle roof (inc. membrane, 2 layers of battons & cedar shingles)
External Cladding Choices
22mm T&G
 32mm T&G
 38mm T&G Log
 32mm Thermowood T&G
Windows & Doors
30″ wide LSD door (concealed hinges & 3 lever lock)
 Fixed Profiled windows (Plain or Georgian)
 Double beaded & sealed windows
 4mm Toughened glass windows
 Option of door in gable with windows along one side section, or door and window/s in long section
 Option of additional windows
Additional Extras
Opening Window
 Additional Fixed Window
 Additional Opening Window
 Double Door upgrade (60″ wide)
 14″ underboarded roof canopy over door gable end
 Protect TF200 lining membrane to walls and roof
 Shelving
 Bench
 Window Boxes
 Supply Only 5l treatment (clear or brown)
 Timber frame & levelling (Solid ground required, can shim & stilt up to a 2" fall on the base) N.B. Timber frame not painted
We use only the finest quality materials throughout from premium Scandinavian timber to superior fixtures and fittings, guaranteeing an elegant and exclusive outdoor building that will be perfectly at home in your garden.
All of our products are fully customisable so that we can create a design that fully meets your requirements and delivers you the garden building of your dreams.
As a family-run business with 39 years' experience, we take pride in providing a first-class and seamless service to all of our customers and will work hard from the moment of your first enquiry to create a luxury workshop that is both practical and stylish, creating a stunning focal point in your garden.
Browse our range online or visit our showroom in Cheshire, where our friendly team will be on hand to help and answer any questions you may have.
Cladding
Below is our range of exterior cladding options available within this building. Please note, the sizes are nominal / pre planed size. Please see the building specifications for more information.
16mm Tanalised T&G (Floor & Roof)
22mm Tanalised T&G (Floor & Wall)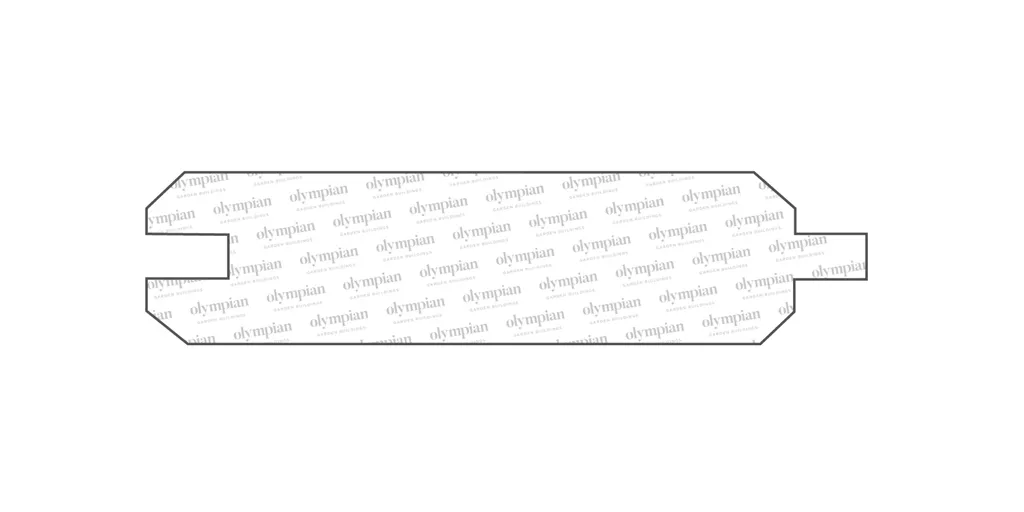 32mm Tanalised Flat T&G; & 32mm Thermowood T&G (Wall)
38mm Tanalised T&G Log (Wall)
34mm Tanalised Featheredge (Wall)
Gallery
ID:17825
ID:17789
ID:17783
ID:17835
ID:17852
ID:17791
ID:17805
ID:17809
ID:17800
ID:17811
ID:17813
ID:17792
ID:17786
ID:21364
ID:21365
ID:21363
ID:17798
ID:17785
ID:17795
ID:22173
ID:17790
ID:17784
ID:17787
ID:17788
ID:17793
ID:17796
ID:17797
ID:17799
ID:17801
ID:17802
ID:17803
ID:17804
ID:17806
ID:17807
ID:17808
ID:17810
ID:17812
ID:17814
ID:17815
ID:17816
ID:17818
ID:17819
ID:17820
ID:17821
ID:17822
ID:17823
ID:17824
ID:17826
ID:17827
ID:17828
ID:17829
ID:17830
ID:17831
ID:17832
ID:17833
ID:17834
ID:17836
ID:17837
ID:17838
ID:17839
ID:17840
ID:17841
ID:17842
ID:17843
ID:17844
ID:17845
ID:17846
ID:17847
ID:17848
ID:17849
ID:17850
ID:17851
ID:17853
Enquire about this product today!
Enter your details and one of our friendly and experienced team will get back to you
Gary Earp
"We are so pleased with our oak Gazebo from Olympian. It is something that we had planned on buying for a while but at the start of lockdown it became even more important to us giving us our own entertainment area (even though it was just for us). Now it has become a fantastic place to entertain friends and family.

The quality of the whole building is amazing and very cost effective too. Its worth every penny for what it gives us. It was so easy to erect as it came in kit form and didn't need a builder to put it up.

We would certainly recommend Olympian from our experience with them."
Alison Taylor
"Fantastic service and professional installation of our new Summer House.
The weather was awful, but the installers worked tirelessly to complete it to an excellent standard. From both Sales to after service the experience has been excellent. Would highly recommend.
"
Marian Pusey
"So very delighted with our gazebo, it has really transformed our garden and our dog approves too!! Olympian were a pleasure to deal with throughout the ordering, building and after sales service. Highly recommend."
Adriano Henney
Winsford, Cheshire
"We needed to create some extra space at home to create a photography studio/ office. Having spent a long time searching suppliers of suitable buildings, we eventually had a shortlist of three, of which Olympian was one and the only one whose products we could physically see, as opposed to just trusting what is on the web.

After visiting their site and talking to Nick, we decided to go with Olympian and can honestly say that the whole experience has been pretty near perfect.

On-site during the build, the team were punctual and hard-working, Ian and his team were a pleasure to have here.

I can wholeheartedly recommend Olympian to anyone considering a similar project."
Sale
Latest Clearance
Discounted products and ex-display buildings
Find out more
Range
Painted buildings
View our range of paint colours to complement your garden building.
Find out more
Range
Materials
A range of quality of material to choose from.
Find out more