Solar Potting Sheds
Olympian Garden Buildings collection of solar potting sheds delivers the perfect combination of storage and workspace for keen gardeners. They are the ideal balance between a greenhouse and a shed, providing the best of both worlds in one cleverly designed, dual purpose building and showcasing yet another innovative design to enhance your outside space.
The bright and airy interiors of our solar potting sheds create a relaxing and restful environment from where you can escape and immerse yourself in your garden, whatever the weather. They also offer secure storage for garden tools and other equipment as well as a temperature controlled growing environment that is perfect for young plants.
Specification
Fully tanalised (pressure treated) building

3" x 2" tanalised framework throughout (inc floor bearers)

Option of 32mm T&G Thermowood cladding

Triple galvanized nails

6′ height internally at low side

Slatted potting bench under windows
Roof & Floor
Tanalised 16mm T&G boards in the roof and floor
 Single sloping roof
 High performance polyester based roofing felt
Cladding Board Options
16mm T&G Shiplap
 22mm T&G / T&G Log
 32mm flat T&G
 38mm T&G Loglap
Windows & Doors
Solid single door (opening of 33 1⁄4″ wide)
 Fully boxed & framed door
 16″ Galvanized hinges & padbolt
 Door positioned within end gable
 Double beaded & sealed fixed windows
 4mm Toughened safety glass windows
Additional Extras
Stable Door
 22mm T&G floor
 Shelving
 Bench
Additional fixed window (opposite door section)
Opening top hung profiled window (includes concealed hinges)
Exterior preservative (clear or brown)
 Supply Only 5ltr treatment (clear or brown)
Framework hanging rail
 38kg Felt
 Black Onduline roofing
 Protect TF200 Lining membrane (walls & roof)
 Timber frame & levelling (Solid ground required, can shim & stilt up to a 2" fall on the base)
With a charmingly natural but contemporary appearance, these elegant glass and timber buildings will blend seamlessly into your outside space, reflecting their surroundings beautifully. They feature a single sloping roof and sloping glass section, allowing for optimum sunlight to enter the interior.
They are exceptionally well made with fully tanalised redwood timber, toughened safety glass, which is three times stronger than standard glazing, and a solid wooden door with 16 inch galvanised hinges and padbolt.  Attractive timber cladding and solid wood floors ensure that these stunning buildings are all completed to the highest specification, with the level of quality that you can expect from Olympian evident throughout.
All of our garden buildings are fully customisable, allowing us to work with you closely to tailor your chosen design to suit your specific needs and requirements. Our range of optional extras and upgrades includes additional shelving and workbenches, a stable door and opening windows for increased ventilation, superior Thermowood cladding and black Onduline roofing for a luxury finish. Whatever you are looking for, we will take the time and care to ensure that we create the perfect solution for your gardening needs.
We are happy to advise you on the best options for your requirements as, with more than 30 years of experience in supplying high end garden buildings to homes across Cheshire and beyond, we understand what our customers want and need. Our attention to detail is second to none and as your potting shed will be individually hand-crafted on-site, we can guarantee that every element will be personally overseen by our expert craftsmen.
As a family run business, we pride ourselves on delivering a personable and continuous service from your initial enquiry through to design, installation and aftercare.  We don't outsource any part of the process so that we are fully and personally involved at every stage of your order and can undertake any post-installation landscaping that you may require to see your full garden project through to completion.
Browse our range of timber greenhouses online or come and visit us at our showroom in Cheshire where we have the largest display of garden buildings in the Northwest.
We are open seven days a week so drop in or call us on 01270 759 775 for an informal chat or to make a no-obligation appointment with one of our friendly team.
Cladding
Below is our range of exterior cladding options available within this building. Please note, the sizes are nominal / pre planed size. Please see the building specifications for more information.
16mm Tanalised T&G (Floor & Roof)
16mm Tanalised T&G Shiplap (Wall)
22mm Tanalised T&G (Floor & Wall)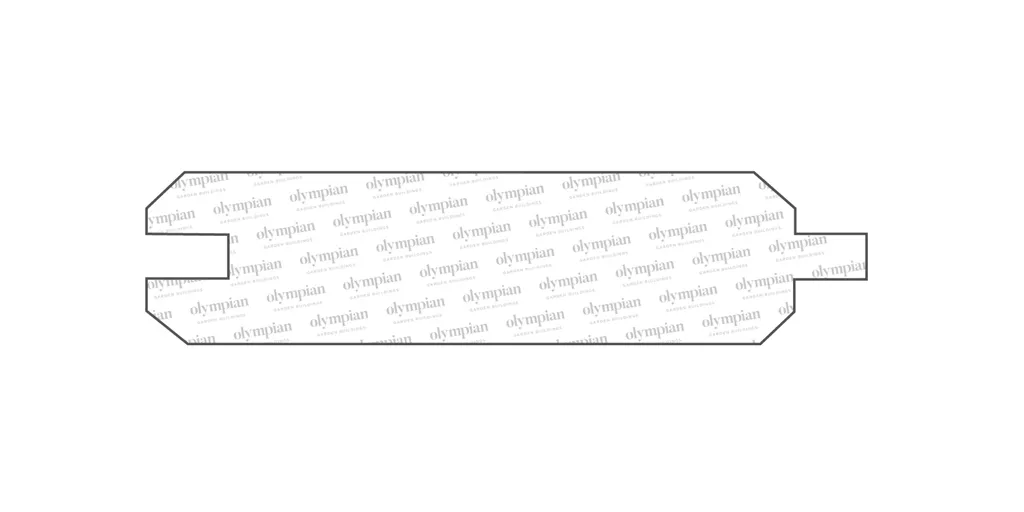 32mm Tanalised Flat T&G; & 32mm Thermowood T&G (Wall)
38mm Tanalised T&G Log (Wall)
Gallery
ID:18254
ID:18307
ID:18293
ID:18306
ID:18304
ID:18305
ID:18286
ID:18302
ID:18303
ID:18251
ID:18299
ID:18249
ID:18269
ID:18290
ID:21361
ID:18292
ID:18297
ID:18296
ID:22102
ID:22103
ID:22101
ID:18295
ID:18294
ID:18291
ID:18289
ID:18287
ID:18285
ID:18284
ID:18283
ID:18282
ID:18281
ID:18280
ID:18279
ID:18278
ID:18277
ID:18276
ID:18275
ID:18274
ID:18273
ID:18272
ID:18271
ID:18270
ID:18268
ID:18267
ID:18266
ID:18265
ID:18264
ID:18263
ID:18262
ID:18261
ID:18260
ID:18259
ID:18258
ID:18257
ID:18256
ID:18255
ID:18253
ID:18252
ID:18250
ID:18248
ID:18247
ID:18246
ID:18245
ID:18244
ID:18243
ID:18242
ID:18241
ID:18240
ID:18239
ID:18238
ID:18237
ID:18236
ID:18235
ID:18234
ID:18233
ID:18232
ID:18231
ID:18230
ID:18229
ID:18228
Enquire about this product today!
Enter your details and one of our friendly and experienced team will get back to you
Gary Earp
"We are so pleased with our oak Gazebo from Olympian. It is something that we had planned on buying for a while but at the start of lockdown it became even more important to us giving us our own entertainment area (even though it was just for us). Now it has become a fantastic place to entertain friends and family.

The quality of the whole building is amazing and very cost effective too. Its worth every penny for what it gives us. It was so easy to erect as it came in kit form and didn't need a builder to put it up.

We would certainly recommend Olympian from our experience with them."
Alison Taylor
"Fantastic service and professional installation of our new Summer House.
The weather was awful, but the installers worked tirelessly to complete it to an excellent standard. From both Sales to after service the experience has been excellent. Would highly recommend.
"
Marian Pusey
"So very delighted with our gazebo, it has really transformed our garden and our dog approves too!! Olympian were a pleasure to deal with throughout the ordering, building and after sales service. Highly recommend."
Adriano Henney
Winsford, Cheshire
"We needed to create some extra space at home to create a photography studio/ office. Having spent a long time searching suppliers of suitable buildings, we eventually had a shortlist of three, of which Olympian was one and the only one whose products we could physically see, as opposed to just trusting what is on the web.

After visiting their site and talking to Nick, we decided to go with Olympian and can honestly say that the whole experience has been pretty near perfect.

On-site during the build, the team were punctual and hard-working, Ian and his team were a pleasure to have here.

I can wholeheartedly recommend Olympian to anyone considering a similar project."
Sale
Latest Clearance
Discounted products and ex-display buildings
Find out more
Range
Painted buildings
View our range of paint colours to complement your garden building.
Find out more
Range
Materials
A range of quality of material to choose from.
Find out more