Glasshouse
Our stunning collection of glasshouses is ever popular with keen gardeners looking to create the optimum growing environment for their plants and flowers. They provide a peaceful haven where you can escape after a busy day and immerse yourself in your gardening project whatever the season.
The classic and elegant style of our glasshouses will be a beautiful addition to your garden, providing light and bright spaces that will protect young plants from birds, insects and bad weather such as frost or high winds. They also provide the practical storage you require for garden tools and other equipment, resulting in the perfect solution for all of your gardening needs.
Specification
Fully Tanalised (pressure treated) building

3" x 2" framework throughout (inc floor bearers)

Choice of the following cladding boards: 16mm T&G Shiplap, 22mm T&G / T&G Log, 32mm flat T&G, 38mm T&G Loglap

Option of 32mm T&G Thermowood cladding

Triple galvanized nails

6'8" internally @ high side, 6' internally @ low side

Slatted potting bench along window section
Roof & Floor
Tanalised 16mm T&G boards in the roof and floor
 Single sloping roof
 High performance polyester based roofing felt
Windows & Doors
Solid single door (opening of 33 1⁄4″ wide)
 Fully boxed & framed door
 16″ Galvanized hinges and padbolt
 Door positioned within end gable
 Double beaded and sealed fixed windows
 4mm Toughened safety glass windows
 Glazing adjacent to door and within high side of building (except 5′ wide option)
 Option of additional window within end gable
Additional Extras
Stable door
 Additional window
 22mm T&G floor
 Shelving
 Additional slatted bench
 Exterior preservative (clear or brown)
 Supply Only 5ltr treatment (clear or brown)
 Framework hanging rail
 38kg Felt
 Black Onduline roofing
 Protect TF200 lining membrane (walls & roof)
 Timber frame & levelling (Solid ground required, can shim & stilt up to a 2" fall on the base)
All of our garden buildings are fully customisable, allowing us to work with you closely to tailor your chosen design to suit your specific requirements. Our range of optional extras and upgrades includes additional shelving, an extra slatted potting bench, an additional window, a stable door for increased ventilation, superior Thermowood cladding, and preservative treatments to the exterior. Whatever you are looking for, we will take the time and care to ensure that we create the perfect glasshouse just for you.
We use only the finest materials throughout all of our products to ensure the highest quality and performance. We use premium grade Scandinavian timber, which we source directly from mills in Sweden and all of which is FSC certified and fully tanalised to protect against rot and to increase strength and durability. All windows feature toughened safety glass, which is three times stronger than standard glazing, and the single sloping roof features high performance polyester based roofing felt with the option to upgrade to black Onduline for a superior finish.
We are happy to advise you on the best options for your requirement as, with more than 30 years of experience supplying high end timber greenhouses to homes across Cheshire and beyond, we understand what our customers want and need. Our attention to detail is second to none and as your glasshouse will be individually made-to-order at our on-site workshop, we can guarantee that every element will be personally overseen by our expert craftsmen.
As a family run business, we pride ourselves on delivering a personable and seamless service from your initial enquiry through to design, installation and aftercare. We don't outsource any part of the process so that we are fully and personally involved at every stage of your order and we can also undertake any post-installation landscaping that you may require.
Browse our range of glasshouses online or come and visit us at our showroom in Cheshire where we have the largest display of garden buildings in the Northwest waiting for you to view so that you can see first-hand the quality on offer. We are open seven days a week so drop in or call us on 01270 759 775 for an informal chat or to make a no-obligation appointment with one of our friendly team, who will be able to answer any questions you may have.
Cladding
Below is our range of exterior cladding options available within this building. Please note, the sizes are nominal / pre planed size. Please see the building specifications for more information.
16mm Tanalised T&G (Floor & Roof)
16mm Tanalised T&G Shiplap (Wall)
22mm Tanalised T&G (Floor & Wall)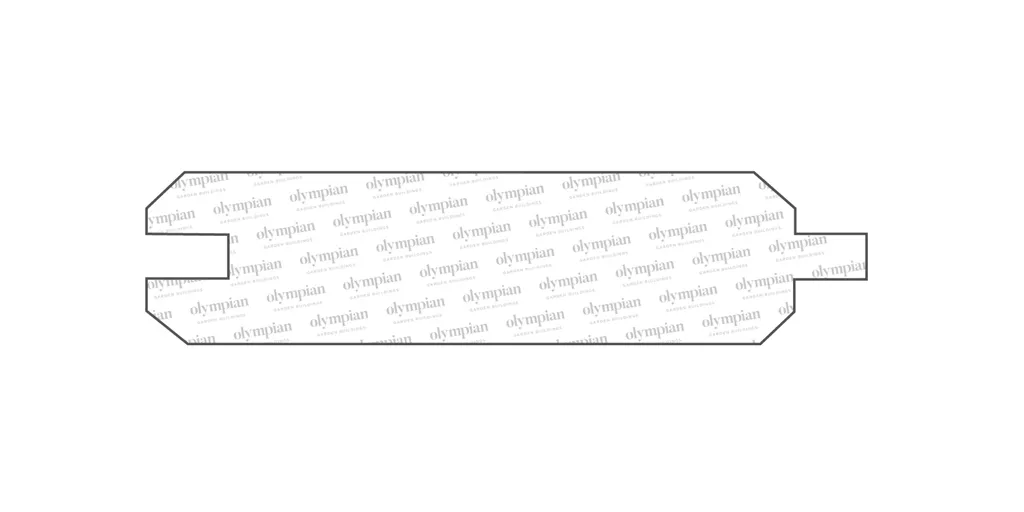 32mm Tanalised Flat T&G; & 32mm Thermowood T&G (Wall)
38mm Tanalised T&G Log (Wall)
Gallery
ID:7670
ID:18177
ID:18187
ID:21441
ID:18188
ID:18186
ID:18185
ID:18182
ID:18172
ID:18175
ID:18183
ID:18161
ID:21439
ID:18165
ID:18180
ID:18113
ID:21437
ID:18181
ID:18162
ID:22041
ID:22042
ID:22043
ID:18178
ID:18179
ID:18176
ID:18174
ID:18173
ID:18171
ID:18170
ID:18169
ID:18168
ID:18167
ID:18166
ID:18164
ID:18163
ID:18160
ID:18159
ID:18158
ID:18157
ID:18156
ID:18155
ID:18154
ID:18153
ID:18152
ID:18151
ID:18150
ID:18149
ID:18148
ID:18147
ID:18146
ID:18145
ID:18144
ID:18140
ID:18139
ID:18138
ID:18137
ID:18136
ID:18135
ID:18134
ID:18133
ID:18132
ID:18131
ID:18130
ID:18129
ID:18128
ID:18127
ID:18126
ID:18125
ID:18124
ID:18122
ID:18121
ID:18120
ID:18119
ID:18118
ID:18117
ID:18116
ID:18115
ID:18114
ID:18112
ID:18111
ID:18110
ID:18109
ID:18108
ID:18105
ID:18103
ID:18101
ID:18099
ID:18097
Enquire about this product today!
Enter your details and one of our friendly and experienced team will get back to you
Gary Earp
"We are so pleased with our oak Gazebo from Olympian. It is something that we had planned on buying for a while but at the start of lockdown it became even more important to us giving us our own entertainment area (even though it was just for us). Now it has become a fantastic place to entertain friends and family.

The quality of the whole building is amazing and very cost effective too. Its worth every penny for what it gives us. It was so easy to erect as it came in kit form and didn't need a builder to put it up.

We would certainly recommend Olympian from our experience with them."
Alison Taylor
"Fantastic service and professional installation of our new Summer House.
The weather was awful, but the installers worked tirelessly to complete it to an excellent standard. From both Sales to after service the experience has been excellent. Would highly recommend.
"
Marian Pusey
"So very delighted with our gazebo, it has really transformed our garden and our dog approves too!! Olympian were a pleasure to deal with throughout the ordering, building and after sales service. Highly recommend."
Adriano Henney
Winsford, Cheshire
"We needed to create some extra space at home to create a photography studio/ office. Having spent a long time searching suppliers of suitable buildings, we eventually had a shortlist of three, of which Olympian was one and the only one whose products we could physically see, as opposed to just trusting what is on the web.

After visiting their site and talking to Nick, we decided to go with Olympian and can honestly say that the whole experience has been pretty near perfect.

On-site during the build, the team were punctual and hard-working, Ian and his team were a pleasure to have here.

I can wholeheartedly recommend Olympian to anyone considering a similar project."
Sale
Latest Clearance
Discounted products and ex-display buildings
Find out more
Range
Painted buildings
View our range of paint colours to complement your garden building.
Find out more
Range
Materials
A range of quality of material to choose from.
Find out more