Large Pent Shed
For high capacity storage, we have a wide selection of large pent sheds, featuring the single sloping roof design for a sleek and contemporary look.
All of our large sheds combine practicality with elegant and stylish aesthetics to create a striking and eye-catching feature in your garden. The pent design is perfect for anyone who needs to limit the height of their shed and who is looking for a subtle and modern design.
Specification
Fully Tanalised (pressure treated) building

3" x 2" Tanalised framework throughout (inc floor bearers)

Triple galvanized nails

6'8″ internally at high side sloping to 6′ internally at low side
Roof & Floor
Tanalised 16mm T&G boards in the roof and floor
 High performance polyester based roofing felt
Cladding Board Options
16mm Tanalised
 T&G Shiplap
 22mm T&G
 32mm T&G
 38mm T&G Log
Windows & Doors
Door opening of 33 1/4″
 Fully boxed & framed door
 16″ Galvanized hinges & padbolt
 Door positioned within end gable or within long sections
 Double beaded & sealed windows
 Arch top fixed windows, 3mm glass
 Available with or without windows
Additional Extras
Walls:
Extra height 6″ increase to high and low side
Protect TF200 Lining membrane to walls and roof
32mm Thermowood cladding upgrade
Windows & Doors:
Door and 1/2 (50″ opening) or Double doors (66″ opening)
Bolted security pack (bolted hinges and bolted pad lock protector)
Additional single door (16″ hinges and padbolt)
Concealed hinges & 3 lever lock on single door: joinery made 30″ wide
Extra height option must also be taken if door positioned within long section of Apex roof
Double door with concealed hinges & 3 lever lock: joinery made 60″ wide
Extra height option must also be taken if door positioned within long section of Apex roof
Additional fixed arch top window
Toughened safety glass
Joinery made flat top profiled windows (includes toughened safety glass)
Opening arch top window with 10″ exterior hinges
Opening joinery made flat top profiled window (includes concealed hinges and toughened glass)
High level toughened glass security window/s (24″ x 8″)
Floor:
Roof:
38kg roofing felt
Black Onduline roofing
Isola black rectangular felt shingles
Cedar shingles including membrane and tile batons
Other:
Exterior Painting
Exterior preservative (clear or brown)
Supply Only 5lt treatment (clear or brown)
Shelving
Bench
Window Boxes
Timber frame & levelling (Solid ground required, can shim & stilt up to a 2" fall on the base)
Solid clad internal partition
Robust and substantial, our collection of large apex sheds provide a high quality interior to keep your tools and equipment safe and dry. The premium materials we use across all our products, including the finest Swedish timber and high performance roofing felt ensures that they are strong, durable and fit for purpose.
All of our products are fully customisable so that we can create a design that fully meets your requirements and delivers you the garden building of your dreams.
As a family-run business with 39 years' experience, we take pride in providing a first-class and seamless service to all of our customers. Browse our range of garden sheds online or visit our showroom in Cheshire, where our friendly team will be on hand to help and answer any questions you may have.
Cladding
Below is our range of exterior cladding options available within this building. Please note, the sizes are nominal / pre planed size. Please see the building specifications for more information.
16mm Tanalised T&G (Floor & Roof)
16mm Tanalised T&G Shiplap (Wall)
22mm Tanalised T&G (Floor & Wall)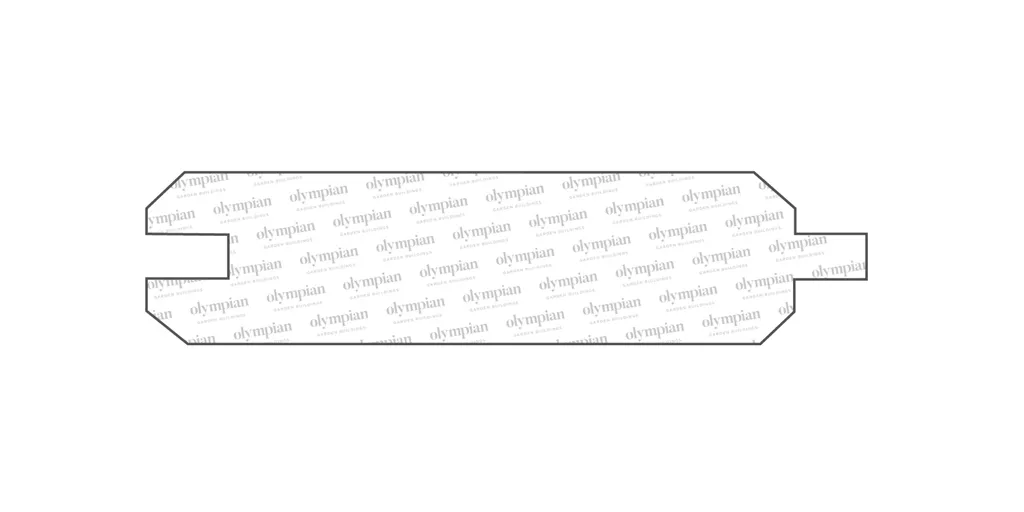 32mm Tanalised Flat T&G; & 32mm Thermowood T&G (Wall)
38mm Tanalised T&G Log (Wall)
Gallery
ID:19704
ID:19655
ID:19656
ID:19657
ID:19658
ID:19660
ID:19678
ID:19661
ID:19662
ID:19663
ID:19691
ID:19664
ID:19665
ID:19716
ID:19668
ID:19670
ID:21570
ID:21567
ID:21574
ID:21568
ID:21571
ID:21573
ID:21569
ID:19669
ID:19666
ID:19667
ID:19659
ID:19671
ID:19672
ID:19673
ID:19674
ID:19675
ID:19676
ID:19677
ID:19679
ID:19680
ID:19681
ID:19682
ID:19684
ID:19685
ID:19686
ID:19687
ID:19688
ID:19689
ID:19690
ID:19692
ID:19698
ID:19702
ID:19703
ID:19705
ID:19706
ID:19707
ID:19708
ID:19709
ID:19710
ID:19711
ID:19712
ID:19713
ID:19714
ID:19715
ID:19717
ID:19718
ID:19719
ID:19720
ID:19721
ID:19722
ID:19723
ID:19724
ID:19725
ID:19726
ID:19727
ID:19728
ID:19729
ID:19730
ID:19731
ID:19732
Enquire about this product today!
Enter your details and one of our friendly and experienced team will get back to you
Gary Earp
"We are so pleased with our oak Gazebo from Olympian. It is something that we had planned on buying for a while but at the start of lockdown it became even more important to us giving us our own entertainment area (even though it was just for us). Now it has become a fantastic place to entertain friends and family.

The quality of the whole building is amazing and very cost effective too. Its worth every penny for what it gives us. It was so easy to erect as it came in kit form and didn't need a builder to put it up.

We would certainly recommend Olympian from our experience with them."
Alison Taylor
"Fantastic service and professional installation of our new Summer House.
The weather was awful, but the installers worked tirelessly to complete it to an excellent standard. From both Sales to after service the experience has been excellent. Would highly recommend.
"
Marian Pusey
"So very delighted with our gazebo, it has really transformed our garden and our dog approves too!! Olympian were a pleasure to deal with throughout the ordering, building and after sales service. Highly recommend."
Adriano Henney
Winsford, Cheshire
"We needed to create some extra space at home to create a photography studio/ office. Having spent a long time searching suppliers of suitable buildings, we eventually had a shortlist of three, of which Olympian was one and the only one whose products we could physically see, as opposed to just trusting what is on the web.

After visiting their site and talking to Nick, we decided to go with Olympian and can honestly say that the whole experience has been pretty near perfect.

On-site during the build, the team were punctual and hard-working, Ian and his team were a pleasure to have here.

I can wholeheartedly recommend Olympian to anyone considering a similar project."
Sale
Latest Clearance
Discounted products and ex-display buildings
Find out more
Range
Painted buildings
View our range of paint colours to complement your garden building.
Find out more
Range
Materials
A range of quality of material to choose from.
Find out more