Siddington
The elegance and charm of the Siddington makes for a perfect entry-level summerhouse. Completed to a higher specification than most similar summerhouses, it maintains the high levels of quality and excellence that you can expect from Olympian Garden Buildings.
Whether you are looking for somewhere to work, relax or entertain, these versatile summerhouses make for an ideal garden escape, away from the hustle and bustle of daily life.
Specification
3" x 2" framework throughout (inc floor bearers)

Fully Tanalised (pressure treated) building

16mm T&G Floor

6' internal eaves height

Triple galvanised nails
Roof
Tanalised 16mm T&G roof boards
 High performance polyester based green mineral felt covering
 20° roof pitch
 14″ front roof canopy (not underboarded)
 Side Overhang
 Overhang of roof is additional to sizes stated
Windows and Doors
 50″ wide opening, arched top double doors
Part Glazed Doors
 Antique Hinges & Ringlatch
Fixed Arch Top windows
4mm Toughened Safety Glass Windows
Double beaded & sealed windows
1 x fixed window in each side section as standard
Option of Leaded Windows
Cladding Board Options
16mm T&G Shiplap
 22mm T&G
 32mm T&G
 38mm T&G Log
Balcony Specifications
32mm decking boards
 Balustrade
 3″ x 3″ section uprights
Available Balcony Sizes
8 x 3
 8 x 4
 9 x 3
 9 x 4
 10 x 3
 10 x 4
Additional Extras
22mm T&G floor boards
 Leaded windows
 Opening window with Antique hinges
 Additional fixed window
 Additional leaded fixed window
 38kg Felt
 Isola black rectangular felt shingles
 Cedar shingles including membrane and tile batons
 Unbolted security padlock protector
 Exterior preservative (clear or brown)
 Supply Only 5ltr treatment (clear or brown)
 Protect TF200 lining membrane (walls & roof)
 Timber frame & levelling (Solid ground required, can shim & stilt up to a 2" fall on the base)
With its attractive pitched and overhung roof, antique hinges and ringlatch, an optional balcony area and numerous available upgrades including leaded windows and a choice of insulation packages, the Siddington will be a truly stunning addition to your garden.
Your Summerhouse will be made to order at our on-site workshop in Cheshire and our designers will work closely with you to customise the size, design and fittings to fulfil your specific requirements. We use only the finest quality materials throughout so that your new summerhouse will be completed to a standard that will exceed your expectations and provide you with the luxury hideaway you've been dreaming of.
Browse our product range online or visit us at our show site where we will be happy to welcome you and help you find your idyllic garden retreat.
Cladding
Below is our range of exterior cladding options available within this building. Please note, the sizes are nominal / pre planed size. Please see the building specifications for more information.
16mm Tanalised T&G (Floor & Roof)
16mm Tanalised T&G Shiplap (Wall)
22mm Tanalised T&G (Floor & Wall)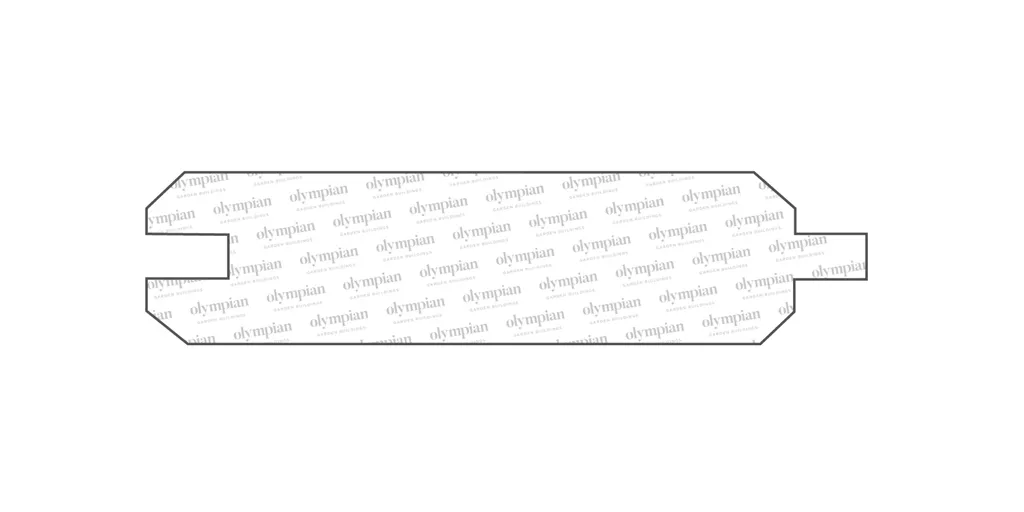 32mm Tanalised Flat T&G; & 32mm Thermowood T&G (Wall)
38mm Tanalised T&G Log (Wall)
Gallery
ID:9625
ID:9626
ID:9653
ID:9652
ID:9651
ID:9650
ID:9649
ID:9648
ID:9647
ID:9646
ID:9645
ID:9644
ID:9643
ID:9642
ID:9641
ID:9640
ID:9639
ID:9638
ID:9637
ID:9636
ID:9635
ID:9634
ID:9633
ID:9632
ID:9631
ID:9630
ID:9629
ID:9628
ID:9627
Enquire about this product today!
Enter your details and one of our friendly and experienced team will get back to you
What our customers think
"Outstanding service provided by a team that take great pride in their product and rightly so.
The security device fitted by Olympian managed to thwart my local burglar, it really is a quality piece of kit!!
I have the security device fitted to both the workshops I have purchased from Olympian. The sheds were a great investment, protecting them with the security pack proved another worthwhile investment.
Well done Olympian and thank you.
Absolutely FANTASTIC!!!"

David Holbrook
"I have just had a 12' x 20' Cheshire studio designed and sited for my business. Amazing team. From start to finish, always glad to help and answer any questions. Great team of lads came and completed the work in one day, very tidy workmanship all day. Would recommend these for any buildings... we are already planning our next one."

Lisa Brooker
"I have recently had a very large garden building from Olympian Garden Buildings, they are a very good company to deal with and everything is checked over and over to make sure it's specific to you. The build quality is excellent it went up in two days ,I absolutely love it and use it every day ,if it's raining I take my coffee out there if it's sunny I take the prosecco ,we have already hosted several parties in there, it's great it's themed with a seaside theme and we call it the Beach house it's my happy place. I would recommended Olympian for their professional dealings from start to finish it was faultless, there are company's offering cheaper but not the quality of Olympian. "

Jenny Meakin
"We are so pleased with our oak Gazebo from Olympian. It is something that we had planned on buying for a while but at the start of lockdown it became even more important to us giving us our own entertainment area (even though it was just for us). Now it has become a fantastic place to entertain friends and family.

The quality of the whole building is amazing and very cost effective too. Its worth every penny for what it gives us. It was so easy to erect as it came in kit form and didn't need a builder to put it up.

We would certainly recommend Olympian from our experience with them."

Gary Earp
"I just wanted to pass on my grateful thanks to you all and particularly the two guys who came yesterday and built my summerhouse for me! They were very hard workers, very pleasant and excellent representatives of your company and I will be passing on the name of Olympian Garden Buildings and BGA Leisure to any of my friends who wish to follow my lead and purchase a summerhouse or garden building themselves. (Pictured 8 x 8 Apex corner chalet with premium pack, painted in Clay and Natural Stone with felt tiles)."

Nicky Holland
Sale
Latest Clearance
Discounted products and ex-display buildings
Find out more
Range
Painted buildings
View our range of paint colours to complement your garden building.
Find out more
Range
Materials
A range of quality of material to choose from.
Find out more